We're excited to return with an evening of intimate and virtuosic music focusing on members of the What's Next? community. With music by directors Ben Phelps and Alexander Elliott Miller, the concert will feature What's Next? co-founder and Ensemble Intercontemporain Violist John Stulz, as well as flutist Michael Matsuno and the Los Angeles premiere of Miller's To... Oblivion.
| | |
| --- | --- |
| Three Graces at Perigee | Nick Norton |
| Nidi | Franco Donatoni |
| Versus III | Emmanuel Nunes |
| To...Oblivion | Alexander Elliott Miller |
| Concerto for Viola, Percussion, and Casio Keyboard | Ben Phelps |

What's Next? in conjunction with Boston Court Performing Arts Center and composer Jason Barabba, proudly present Attraverso il Mare, a program of new music by and about Italian-American immigrants. Including excerpts of Luciano Berio's Folk Songs sung by Justine Aronson.

Los Angeles Composers Project 2014
June 21st, Doors @ 7, Music @ 8 pm
What's Next? continues its unprecedented commitment to music written by composers living and working in great Los Angles. For the sixth year in a row, What's Next? presents the best of modern LA's music. Since the beginning of this series, the works of 60 LA composers have been performed. It's a track record like no other.

Culver Center, Riverside, CA
The culmination of What's Next? Ensemble's spring residency and collaboration with UC Riverside, What's Next? will present a concert of UC Riverside composers at the Culver Center in Riverside.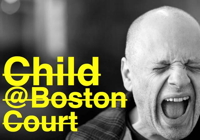 Boston Court Performing Arts Center - Pasadena, CA
What's Next? teams up with special guest pianist and Grammy nominee Vicki Ray in a program exploring multiple generations of minimalist composers, built around Los Angeles native and Bang on a Can founder David Lang's rarely heard Child. The concert will also feature the 1-bit electronics of composer / artist / inventor Tristan Perich and the layered musings of Matt McBane, founder and artistic director of the Carlsbad Music Festival.
| | |
| --- | --- |
| Synthetic Night | Matt McBane |
| Observations | Tristan Perich |
| Child | David Lang |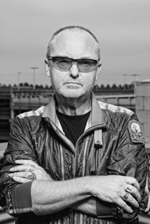 +jacobTV
+los angeles
+what's next?
Called "the Andy Warhol of new music" Dutch avant/pop composer Jacob ter Veldhuis ("JacobTV") has established himself as a vanguard in the experimental classical music scene. According to the Wall Street Journal some of his multimedia and socially relevant work "makes many a hip-hop artist look sedate."

On March 28th, What's Next? Ensemble brings JacobTV to Los Angeles for a gala-concert of his music at Club Fais Do-Do. The concert will feature his magnum opus, the video opera The News, in a new suite written for What's Next? as well as other US and West Coast premieres.

Jacob TV residency is made possible through a grant from the City of Los Angeles, Department of Cultural Affairs, The Netherlands-America Foundation, and, in part, by public funds from the Netherlands Cultural Services (New York), in partnership with the Dutch Centre for International Cultural Activities (SICA); Music Center, the Netherlands; Netherlands Theatre Institute; and the Dutch Fund for the Performing Arts.

We take the show on the road, bringing the best of music from Los Angeles down the coast to the most cutting edge music festival in California. On Friday, September 20th we present multiple free events as part of the Village Music Walk, and and Saturday September 21st we reprise our Naturale program. Tickets on sale now!

Saturday, August 24th, 2013. 8pm. Monk Space.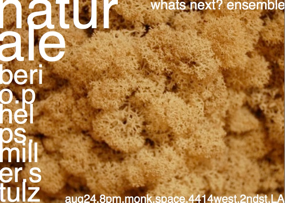 What's Next? violist John Stulz and percussionist Ben Phelps perform the music of Luciano Berio, with additional world premieres. Including works by Stulz, a new piece by Alex Miller with Electric Guitar, and the premiere of Phelps's Concerto for Viola, Percussion, and Casio Keyboard.

Friday, August 9th, 2013. 8pm. MiMoDa.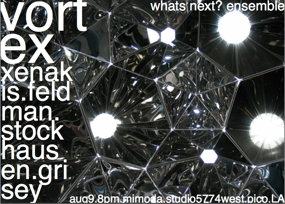 Artistic director Vimbayi Kaziboni, back from a year working with Ensemble Modern, presents Vortex, an evening of modernist masterworks exploring time and space. The audience will be enveloped in the raw physical noise of Xenakis, immersed in the sonic architecture of Stockhausen, and bathed in the tender tones of Feldman. The program ends with Vortex Temporum, Gerard Grisey's epic spectral thesis on time and space.

Van Gogh with the Long Beach Opera
Friday, May 11th and 18th, 8pm
Friday, May 18th 2 pm, 19th 7 pm
Long Beach Art Expo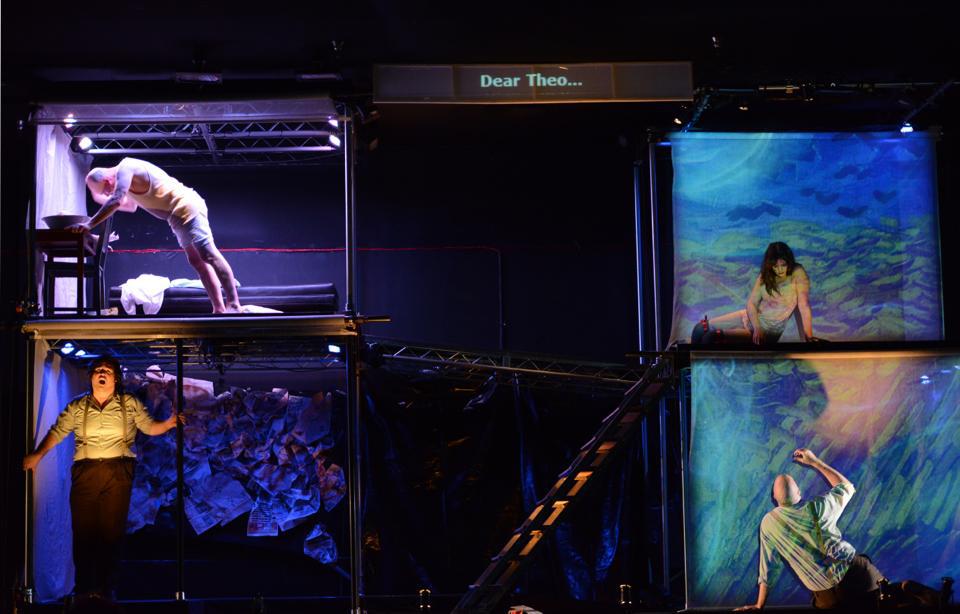 What's Next? returns to the music of Michael Gordon for a fully staged performance of Michael Gordon's Van Gogh and Stewart Copeland's Tell Tale Heart- two west coast premieres in collaboration with the Long Beach Opera.

Los Angeles Composers Project 5
Friday, April 19th and 26th, 8pm
Boston Court Performing Arts Center

April 19th program - tickets
April 26th program - tickets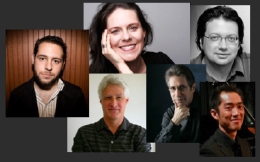 Since 2009, the signature event of the What's Next? Ensemble has been the Los Angeles Composers Project, a series of summer concerts that has featured over 30 composers from the LA area in the past three years. Don't miss out on the exciting 2012 edition.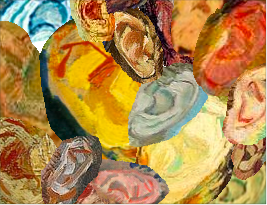 Royal-T Café
8910 Washington Boulevard
Culver City, CA 90232
Shaun Naidoo
Michael Gordon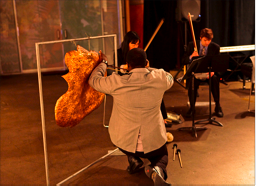 Six Ways To Be Alone          
Wednesday, December 14 8pm
Royal-T Café
Rain Spell
Warped
Varied Trio
Six Ways to Be Alone
Toru Takemitsu
Lou Harrison

Wednesday, November 23 8pm
Royal-T Café
8910 Washington Boulevard
Culver City, CA 90232
Fighting Words
To Airy Thinness Beat
Cartography
Workers Union
Wojtek Blecharz
Louis Andriessen

Los Angeles Composers Project 2011                      
Wednesday June 15, 2011
Royal-T Café
| | |
| --- | --- |
| Homage à Ravel | Lalo Schifrin |
Sakura Tsai, Violin
Lars Hoefs, Cello
Jeanette Louise Yaryan, Piano
| | |
| --- | --- |
| Cu and Fe | Ralph D'Ignazio |
Yuri Inoo, Ben Phelps and Vimbayi Kaziboni, invented percussion
| | |
| --- | --- |
| Cuatro Canciones | Morten Lauridsen |
Paravathi Subbiah, Soprano
Eric Jacobs, Clarinet
Ana Kim, Cello
Jeanette Louise Yaryan, Piano
| | |
| --- | --- |
| Vintage Renaissance and Beyond | William Kraft |
| | |
| --- | --- |
| Michael Matsuno, Flute | Emilio Borghesan, Clarinet |
| Sakura Tsai, Violin | Paula Karolak, Viola |
| Ana Kim, Cello | Aurelien Eulert, Piano |
| Vimbayi Kaziboni, Conductor | |
| | |
| --- | --- |
| What Lies Behind the Rain | David Werfelmann |
Rafael Liebich, Piano and Electronics
| | |
| --- | --- |
| What is the Silence | Donald Davis |
| | |
| --- | --- |
| Michael Matsuno, Flute | Aki Nishiguchi, Oboe |
| Eric Jacobs, Clarinet | Ben Phelps, Percussion |
| Sakura Tsai, Violin | Paula Karolak, Viola |
| Stella Cho, Cello | Aurelien Eulert, Piano |
| Charissa Barger, Harp | Vimbayi Kaziboni, Conductor |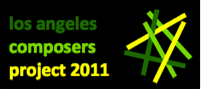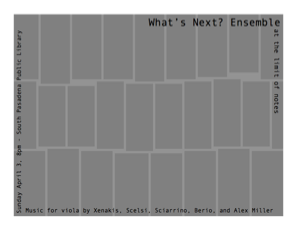 At the Limit of Notes
Sunday April 3, 2011
South Pasadena Public LIbrary
Embellie
String Quartet #4
Ai Limiti Della Notte
Viola Spaces
Scrim
Sequenza VI
Iannis Xenakis
Giacinto Scelsi
Salvatore Sciarrino
Garth Knox
Alex Miller
Luciano Berio
John Stulz, Viola
Sakura Tsai Kayla Moffett, violins
Alejandro Duque, Viola
Stella Cho, Cello

Free Coffee and Doughnuts:
music from the great depression(s)                  
December 13 and 14, 2010
Neighborhood Unitarian Church, Pasadena
featuring grammy award winning entertainer Ian Whitcomb
music by Patricio Da Silva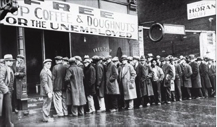 The Los Angeles Composers Project 2010
May 26-28, 2010
Alfred Newman Hall
University of Southern California
| | |
| --- | --- |
| candlepin-bowling-deadwood | Alan Shockley |
| That's a New Dog | Francis Kayali |
| The Triumph of Sisyphus | David Plylar |
| Adult Party Games from the Leisure Planet | Arthur Jarvinen |
| Guitar Quartet | A.J. McCaffrey |
| This is Just to Say | Robert Denham |
Featuring the LA Percussion Quartet and Vicky Ray
| | |
| --- | --- |
| Ritual Dances | Eric Guinivan |
| Bad Times Coming | Shaun Naidoo |
| Rays of Twilight | Jeffrey Holmes |
| Occasus | Jeffrey Holmes |
| | |
| --- | --- |
| Back Burner | Frank Ticheli |
| Mobile ii ("Dear Mr. Edison") | Isaac Schankler |
| Triangular Antiphonies | Christoper Brakel |
| Moto Propetuo | Liviu Marinescu |
| Nocturno | Patricia Da Silva |
| Still Images of the Restless Mind | Vera Ivanova |


What's Next? Ensemble
Live at the Fake Gallery                  
April 9, 2010
Fake Gallery, Hollywood CA
Guitar Trio
Dreams and Prayers of Isaac the Blind
This Is What Really Happened
Five Pieces for Snare Drum
Workers Union
Rhys Chatham
Osvaldo Golijov
AJ McCaffery
Veronika Krausas
Louis Andriessen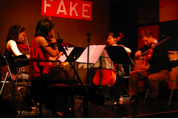 The Los Angeles Composers Project 2009
June 11-19, 2009
Alfred Newman Hall and Macdonald Recital Hall
University of Southern California
| | |
| --- | --- |
| Tango (for four musicians) | Ben Phelps |
| In Flower (7b from Harmony Series) | Michael Pisaro |
| Moods in Backwards Time | Alexander Tovar |
| il sole e l'altre stele | Veronika Krausas |
| Redwood | Paul Chihara |
| Mie | Eric Guinivan |
| | |
| --- | --- |
| Lingo | Joseph Trapanese |
| Shape Shifter | David Johnson |
| American Suite | Erica Muhl |
| The Lost Country of Sight | Juhi Bansal |
| Piano Quartet No. 1 | Alex Miller |
| | |
| --- | --- |
| Paranoia | Corey Wallace |
| #33 | John Bergamo |
| Scree | Donald Crockett |
| Concertino for Bassoon, Piano and Strings | Jonathan Bartz |
| The Rose of the Winds | Stephen Hartke |
| Is Money Money? | Anne LeBaron |

Poetry and Music
presented by Red Hen Press                
June 14, 2009
Annenberg Beach House
Santa Monica, CA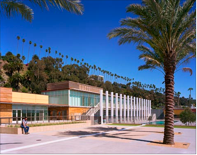 John Cage: Musicircus
September 26, 2009
University of Southern California
(All  works repeated
Simultaneously for 1 hour)
Lecture on Nothing
Alexander Miller, speaker
Lecture on Something
Richard Baughman, speaker
She is asleep
Percussion:
Brian Foreman
Eric Guinivan
Sidney Hopson
Vimbayi Kaziboni
Sonata fB
or two voices
Matthew Baker, trumpet
Matthew Karatsu, trombone

In a landscape
Allison Allport, harp

Music for wind instruments
Courtney Nippa, flute
Stephanie German, oboe
Emilio Borghesan, clarinet
Remy Taghavi, Bassoon
Erika Binsley, French Horn

0'00"
Adam Allgood

Living Room Music
Percussion:
Sueng Yun Chun
Austin Jordan
Benjamin Phelps
Zaneta Sykes


Reich v. Glass
March 7, 2008
Century Gardens Courtyard
University of Southern California
Steve Reich:  Music for pieces of wood
Percussion:
Brian Foreman
Eric Guinivan
Sidney Hopson
Austin Jordan
Vimbayi Kaziboni

Phillip Glass:  String Quartet no. 3 "Mishima"
John Stulz, violin I
Kayla Moffett, violin II
Adrian Wong, viola
Cello